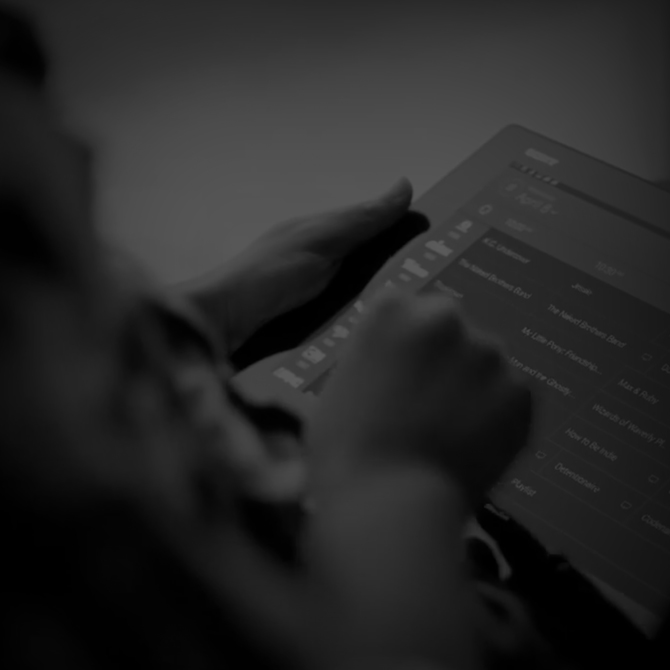 Bell Fibe TV
Media
Foundation

1880

Head Office

Canada (Nun's Island)

What they do

Founded in Montréal in 1880, Bell is Canada's largest communications company, providing consumers and business customers with wireless, TV, Internet, home phone and business communications services. Bell is wholly owned by Montréal's BCE Inc. (TSX, NYSE: BCE).
The challenge
Bell selected Mirego as its partner for a major project, which was to adapt Bell Fibe TV for mobile technology, which most of its customers now own. The user experience of the new mobile app was extremely important for Bell: it had to complement and perform just as well as the current TV experience. Because of the integration of Bell's data infrastructure and the complexity of some components, Mirego's team had to remain agile and creative throughout the entire project.
The solution
To optimize Bell's mobile solutions, the Mirego team innovated to develop a new programming process that facilitated the simultaneous development of both iOS and Android apps. This new process ensured an identical user experience on both platforms. In addition, the development of such a major project had to be sustainable over the long term. Mirego's team therefore opted for technologies and user interface design that could meet this criteria.
The result
Mirego developed the Fibe TV app to enable Bell's Fibe TV customers to access almost all the content available with their TV service, anytime and anywhere, from their smartphones and tablets. The app not only provides an optimized TV-viewing experience but also lets users easily browse the programming guide, record programs, and control their TV service using their mobile devices. The Fibe TV app has completely revolutionized the way people watch TV—thanks to the power of mobile technology.
Mirego also developed the Apple Watch app extension to enable users to control their TV right from their wrists!
Bell Canada chose to partner with Mirego for the development of its Fibe TV mobile app because of their relentless attention to getting every pixel perfect.

Shawn Omstead Vice President, Residential Product Management at Bell Canada
To learn more about our services, please fill in the form below.
One of our representatives will be pleased to contact you shortly.